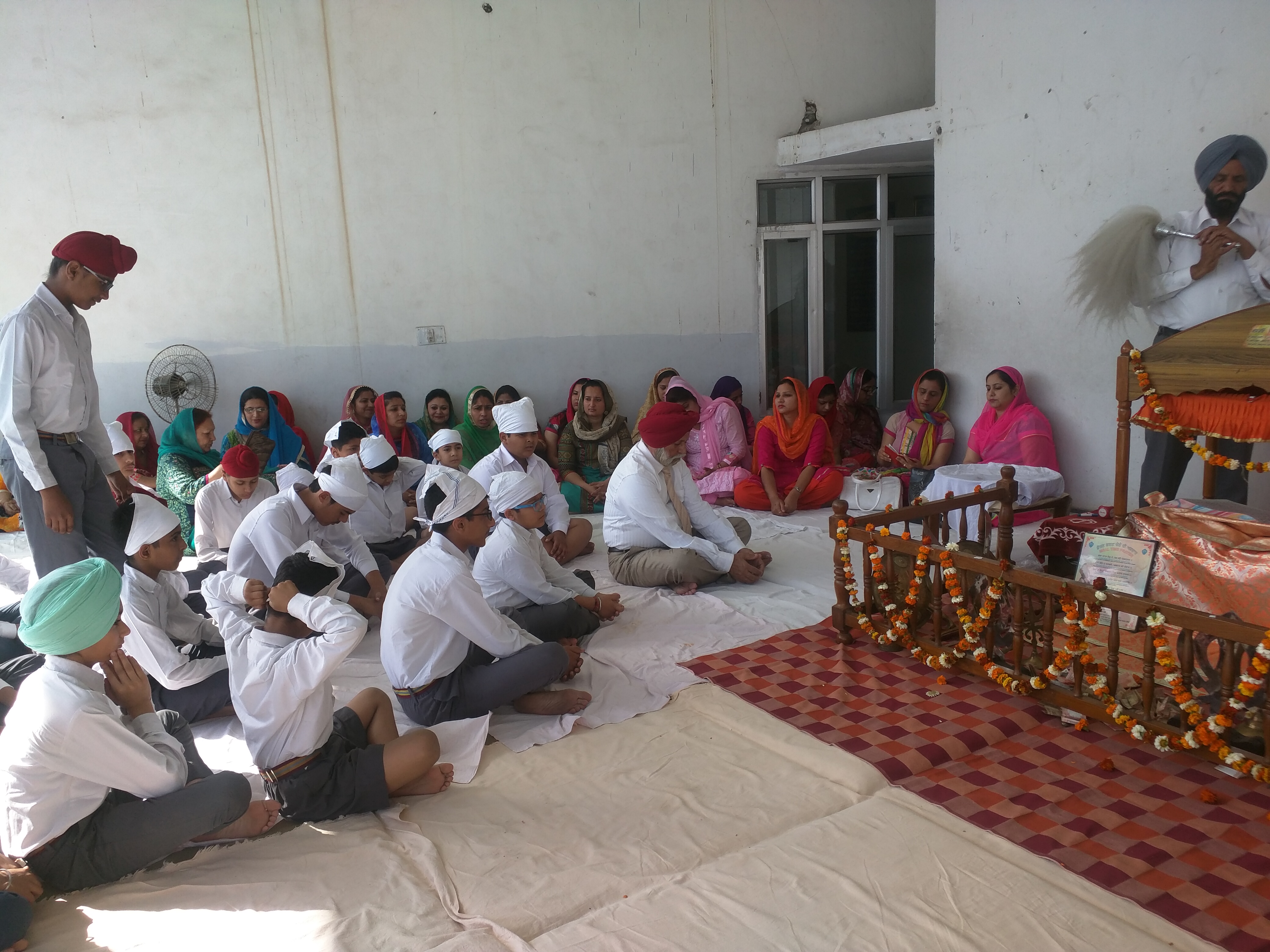 The premises of Shivalik Public School Mohali, reverberated with Baisakhi celebrations today.It was a double treat for Shivalikians as Baisakhi coincided with the 48th Founder's Day of the school The celebrations were held in the school premise which was aptly decorated depicting the joviality of the harvest season. It was a day which was long awaited, a day yearned for by everyone forming part of Shivalik family.
The festivities started with the recitation of SukhmaniSahib ji in the school gurudwara. The teaching faculty recited the Path with great humility and respect. Later the venue of celebrations shifted to the state of art auditorium where the function was presented in two segments i.e. religious and cultural. The start was with the Sangrand celebration which went underway in a grand manner. The school students recited Shabads taking every one into the world of devotion and spirituality. Students presented a shining example of discipline and perseverance. Chhabeel that served cold sweet water was also put up. Then there came the third half of the celebrations.it was the grand cultural extravaganza a fruition of a collective dream that the students had worked to execute. It was a spectacular rcelebration, a delightful medleys of foot tapping music and stunning visuals ,spectacular dances and thought provoking presentations, poetic recitation and speeches.
A nostalgic Powerpoint presentation on the school's glorious past highlighting the accomplishments made by Shivalikians in different spheres of life was also showcased which added charm to the joviality of Baisakhi. Dance troupe and the singers of the school choir enthralled the audience greatly. The festive spirit achieved its greatest height with the Bhangra performance when students performed it in a synchronized steps in colorful attire which enthralled everybody. The School director Mr. D.S.Bedi wished everybody Happy Baisakhi and Founder's Day . Cherishing the memories of Founder's Day headed that foundation stone of Shivalik was laid 47 years ago on this day by five students amidst recitation of Gurbani .Since then this prestigious institution has endeavoured to channelize the energy and the creativity of young minds towards their overall development and perfection. He apprised the students about the importance of the day and urged them to spread the message of universal brotherhood like that of Guru Sahib.He valued students and staff members for their efforts. The curtain on the function came down with the singing of the National Anthem.