Transport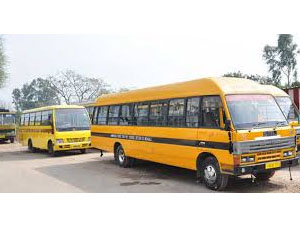 Bus transport is provided on request to students residing in Mohali and Kharar only. The bus fare is charged for a period of 11 months. A student availing the transport facility cannot withdraw voluntarily during the session. Withdrawal may be allowed only in those cases where the parents of the student have been transferred or have shifted their residence to a nearby sector…
N.S.S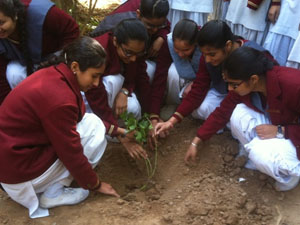 The Youth Services Department, Punjab has sanctioned N.S.S. Unit of 100 volunteers to the school. Various N.S.S. Camps are organized in our school in which volunteers from different schools and colleges participate. Our N.S.S. volunteers also go for Hiking and Trekking Camps to Manali (H.P.) and other places organized by the Youth Services Department.
N.C.C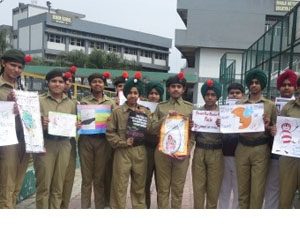 True to its motto, 'Unity and Discipline', National Cadet Corps (NCC) is offered to the students in the secondary classes. In 1984, Junior Division (JD) for boys and in 1986, Junior Wing (JW) for girls was allotted to the institution. NCC cadets regularly attend National Integration Camps, Basic Leadership Camps (BLC) and Hiking and Trekking Camps held at the state and national level, during the academic session. Our NCC Cadets have been selected to attend Republic Day Camp at New Delhi and they have also been keenly participating in the Prime Minister's Rally held annually.
INSET PROGRAMME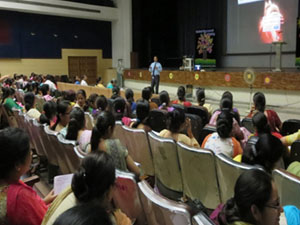 In-service teacher training is a regular feature. Workshops and seminars are organized to keep the members of the teaching faculty abreast with latest innovations in the field of education. This enables the teachers not only to disseminate new information to the students but also incorporate the latest methodologies to enhance the process of teaching and learning.
Medical and health Services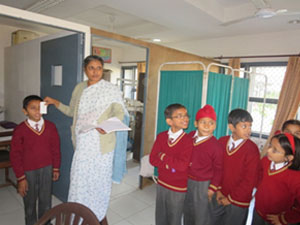 A thorough medical check up is conducted for all the students and a proper record is maintained. Keeping in view the oral hygiene of the students, a dental clinic has also been setup.
Art and craft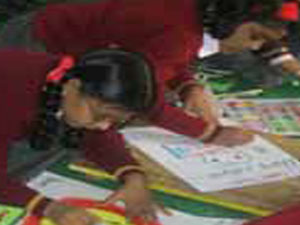 To enhance creativity of the students, Art and Craft section plays an important role. Students are taught the art of painting including emboss, nib, oil and glass painting. Students are also taught to develop their skills by way of making origami, thumb painting, coin painting, mask making, pattern making etc.
Our students take part in various competitions held at inter-school and national level. The best exhibits are displayed in various exhibitions held in and outside the city.
Library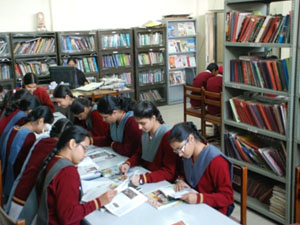 The school has a well-stocked computerised Library consisting of about 12,000 volumes including 40 sets of Encyclopedias, under the charge of qualified librarians. Good number of periodicals and newspapers are also subscribed to keep students abreast with latest happenings. It has an open shelf system so as to allow students free access to the books. There is a junior library for the middle and primary classes. Students are constantly encouraged to develop good reading habits.