Creativity is thinking up new things. Innovation is doing new things
In an endeavor to inculcate and develop scientific temperament in the young learners of today. , Shivalik Public School Mohali proudly set its steps into the noble mission of knowledge enhancement. It was indeed a proud moment as they witnessed the inauguration of the Atal Tinkering Lab .With a vision to cultivate one million child innovators in India, Atal Innovation Mission by NITI Aayog and Government of India envisaged a novel programme - establishment of Atal Tinkering Laboratories in schools across the country.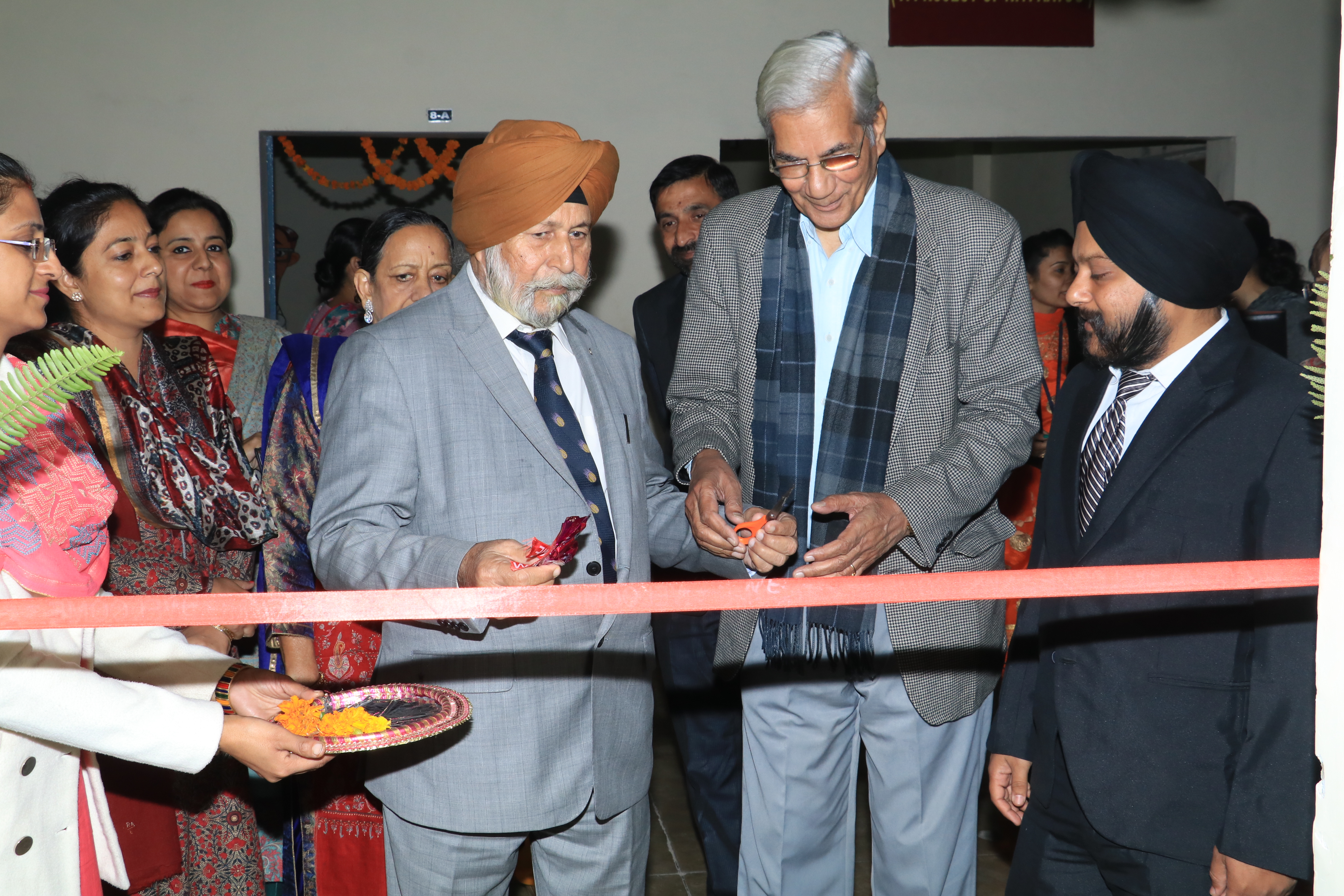 The lab was inaugurated by Mr Inder Bir Singh Passi , Honorary professor IISER, Mohali, Indian mathematics professor. Recipient S.S. Bhatnagar prize Council Scientific Industrial Research, New Delhi, 1983.The programme commenced seeking the divine graces through a melodious school shabad . This was followed by an exuberant floral welcome .Presentation was showcased by ATL in charge to enlighten about the ATL lab. The Chief Guest Mr Inder Bir Singh Passi congratulated the school and wished the students many happy hours of tinkering .ATL Mentor ,Niti Ayog Mr Bikramjit Singh also addressed and motivated to tinker the lab.After which the dignitaries proceeded to symbolically inaugurate the Laboratory .
The lab will boost scientific innovation at the school. The lab is equipped with 'Do-it-yourself Kits' and all the instruments related to Science along with an Ideation Studio. The main attraction of the lab was a 3-D Printer and Sticker printer. 3-D printing is the crusade of technology in recent time.
The school is truly making all sincere efforts to create innovators for a skilled India. All students from Class VI-XII will benefit from the lab. The lab is designed to inculcate skills such as design mind set, computational thinking, adaptive learning etc., to be in synch with the global scenario. tudents presented innovative and futuristic models of .. ultrasonic sensing instruments.., Bluetooth controlled car,line following Robot,Dancing Robot,Traffic light control.,Laser trophy,Four stroke , Automatic street light to name a few. All the models were explained by young innovators. The young innovators were confidently handling the queries of the guest and audience.. .Mr Passi not only asked questions but also gave each one inputs on how to further improvise their innovations.

He went round saw the models made by the students and interacted with them. He gave various tips to the students.

Director of the school Mr DS Bedi said they are proud of being one of the schools selected under the Atal Innovation Mission . The lab is an approach of Central government of India to create an environment of scientific temperament, innovation, creativity amongst Indian Students. It is a step towards a new India. ATL lab would teach students essential 21st-century skills which will help them in developing their professional and personal skills. Skilled India is the need of the hour and each step taken this dream should be welcomed and we should work towards it together for a better India .He urged students to make best use of this lab and wished all the success for their future endeavors,"